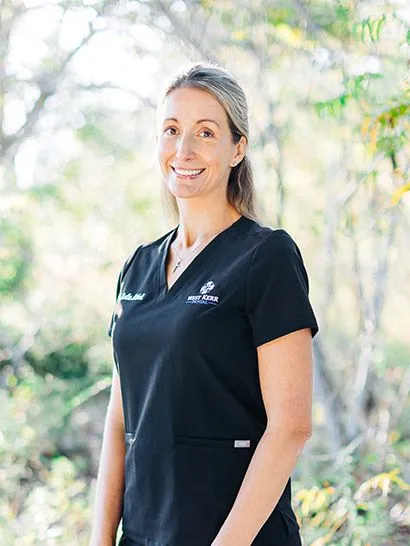 Dr. Martha Mitchell
Dr. Martha Mitchell graduated from Tufts University School of Dental Medicine in 2008. She then went on to serve as a Captain in the United States Army in Stuttgart, Germany and Mosul, Iraq. After separating from active duty, she then elected to go into the IMA, an active component of the reserves. Now serving as a Major, she activates annually and has completed multiple active duty tours in Illinois, Virginia, South Carolina, Hawaii and Texas.
Dr. Mitchell is avid about continuing education. She obtained her IV sedation training through the Georgia Health Sciences University and has completed numerous courses to stay current in her field. She is currently a member of the American Dental Society of Anesthesiology as well as the American Dental Association. Her true love for dentistry lies in providing high quality work as painless as possible so that her patients don't fear the dentist. She's enjoyed seeing children come to her practice from their very first visit and watching them mature, never fearing the dentist. She's even converted her family members, who were previously terrified of the dentist.
Dr Mitchell grew up riding and showing quarter horses and mules all over the east coast, including Texas which has always been one of her favorites. She was very involved with her local 4-H club, traveling nationwide for horse judging teams and public speaking competitions. After a avid 4-H career and involvement with the All American Quarter Horse Association, she attended North Carolina State University on a full scholarship as a Caldwell Fellows Scholar. When she's not helping patients create beautiful smiles, she enjoys spending time with her family. Her love for horses runs deep as it's been a huge part of her life. When she's not with playing with them; she enjoys triathlon training, traveling, mission trips, cooking for loved ones and anything outdoors.